Description
SAMSUNG 65CU7000 CRYSTAL
UHD 2023 MODEL
Catch a rainbow of color
PurColor
Perceive a wider spectrum of colors than traditional RGB models with PurColor. From the green turf on the football field to an amazing sunset straight from the big screen, you'll enjoy true-to-life picture quality with our innovative color technology that electronically adjusts and optimizes the colors on screen.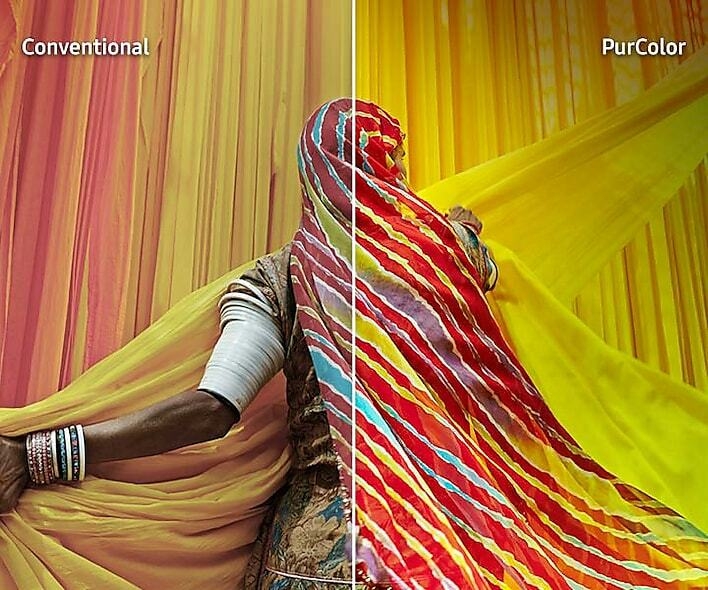 When good enough isn't
Crystal Processor with 4K UHD Upscaling
Watch the content you love upgraded to dazzling 4K resolution. You'll be able to better enjoy your TV's capabilities as the Crystal Processor automatically transforms color, sound and more. Even if the content you're watching wasn't produced in 4K, you can enjoy it like it was.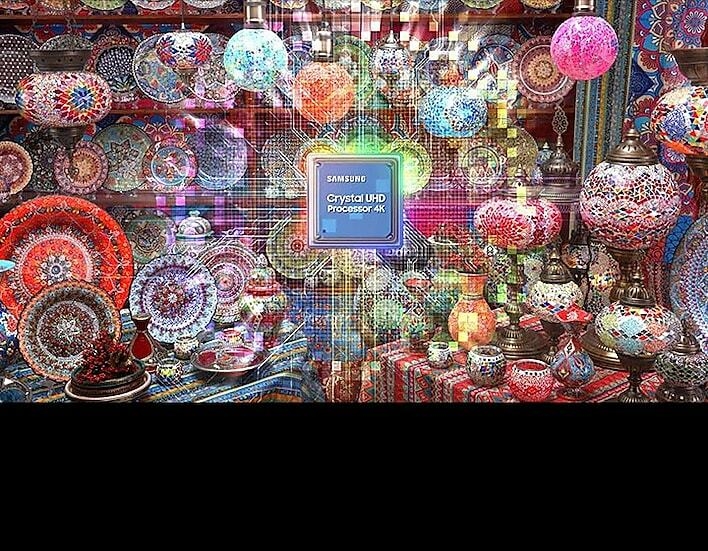 Smooth moves
Motion Xcelerator
Stay cool in the driver's seat. Don't let the action pass by in a blur. Now you can fuel your need for speed with high-intensity sports, movies and games, and enjoy crisp and clear details at the same time. The picture on-screen moves smoothly as motion performance features make automatic adjustments so you don't miss a thing.
Look deep into
our eyes
Super Contrast HDR
Every frame appears more natural, and a feeling of depth is added as contrast is dialed up in the foreground. Incredible details are revealed, drawing your eyes to the most important parts of whatever you're watching.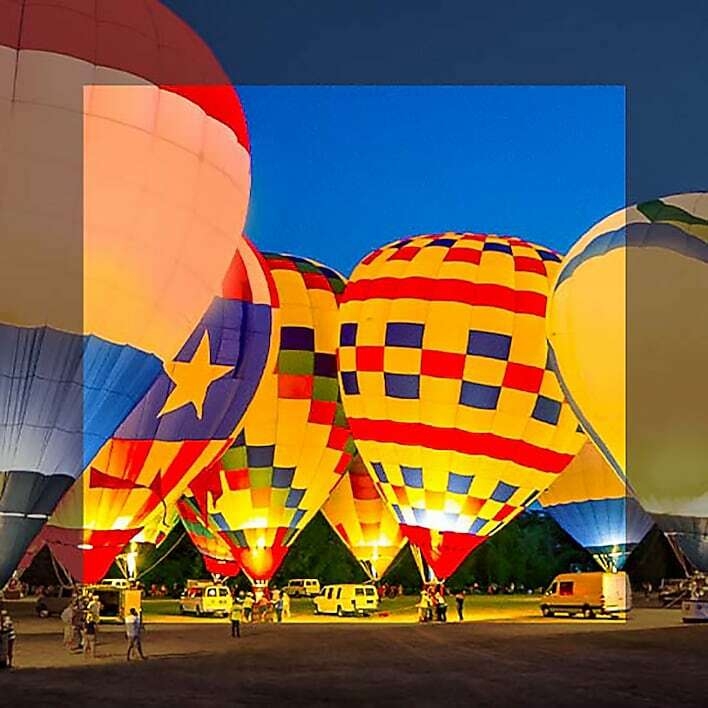 Sounds like a good time
Object Tracking Sound Lite
Get in the mix with Object Tracking Sound Lite. You'll hear 3D surround sound that follows the movement on screen using our incredible virtual top channel audio.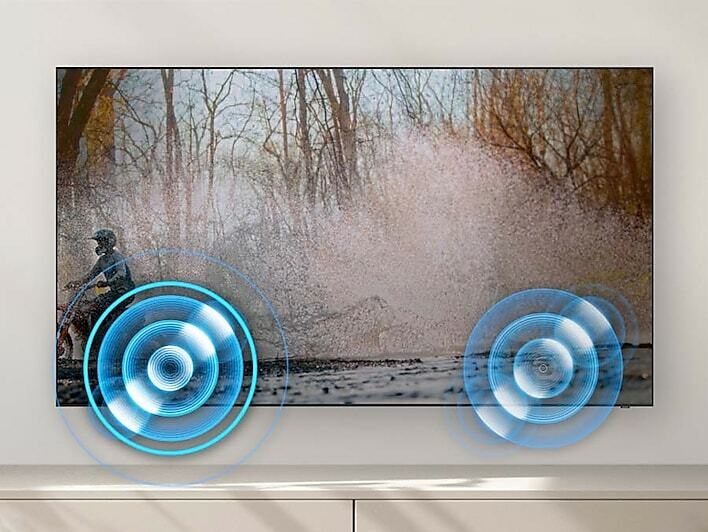 Search Party
Samsung Smart TV Hub
Finding what everyone wants to watch is effortless with the easy-to-use Samsung Smart TV Hub. Movies, TV show and games are all available on a home screen tailored to you.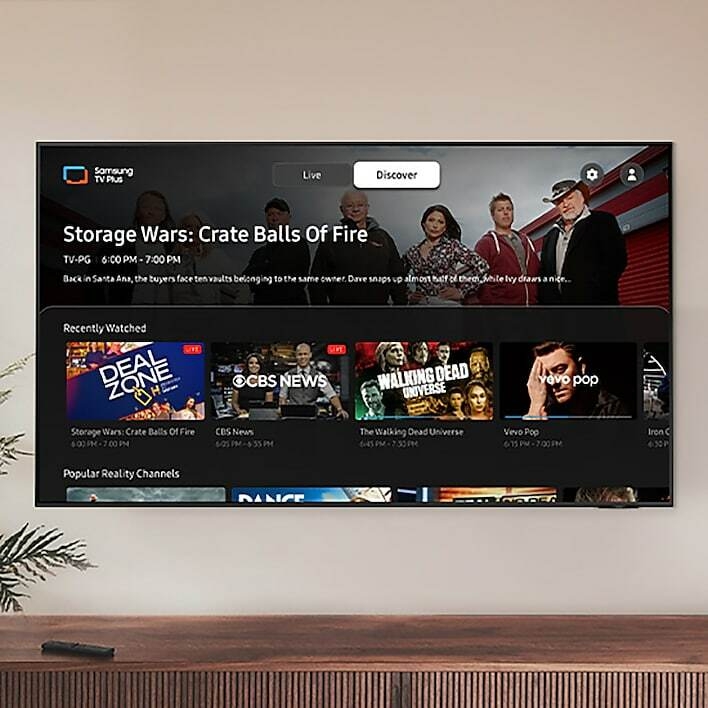 Game all day
Samsung Gaming Hub
Where gaming comes together.¹ Stream your favorite games right from your TV. No console required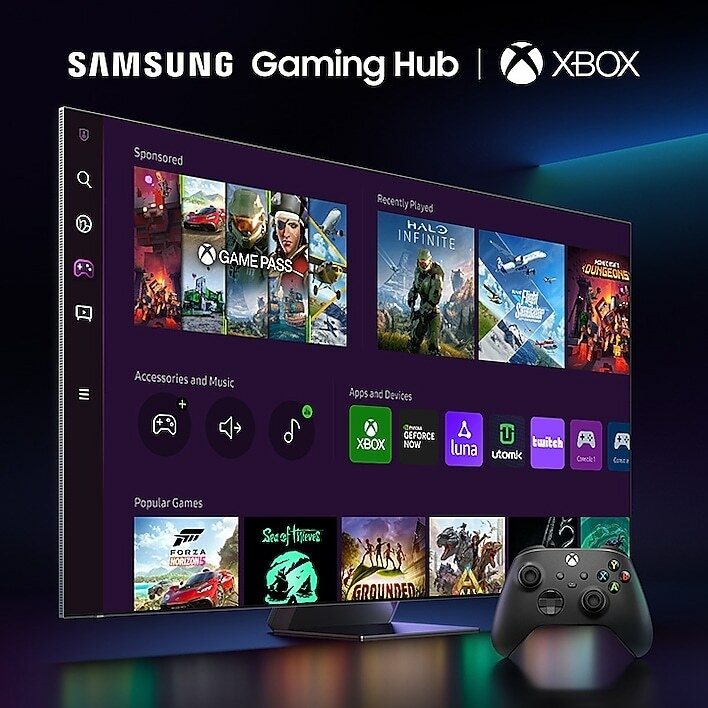 Feel the reality of 4K UHD Resolution
4K Resolution
4K UHD TV goes beyond regular FHD with 4x more pixels, offering your eyes the sharp and crisp images they deserve. Now you can see even the small details in the scene.
See dark and light in every scene
HDR
High Dynamic Range increases the range of light levels on your TV so you can enjoy an enormous spectrum of colors and all the visual details, in even the darkest scenes.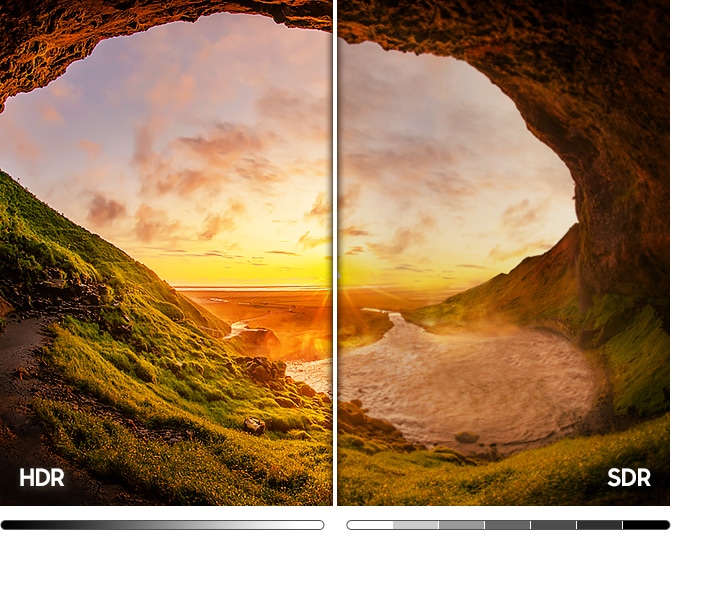 Control your TV with ease
Built-in Voice Assistant
You can ask either Bixby or Alexa to play your favourite content, get answers, and even control your TV and other compatible connected devices – all by using nothing more than your voice.*